Highly effectiv digital planner to keep your weekly schedule neat & organized!
Included in this planner:
​
✅ 2022 weekly spreads
✅ Undated daily spreads (mon-sun)
✅ Undated monthly calendar
✅ Weekly schedule page
✅ Weekly master tasks list
✅ Notes section
​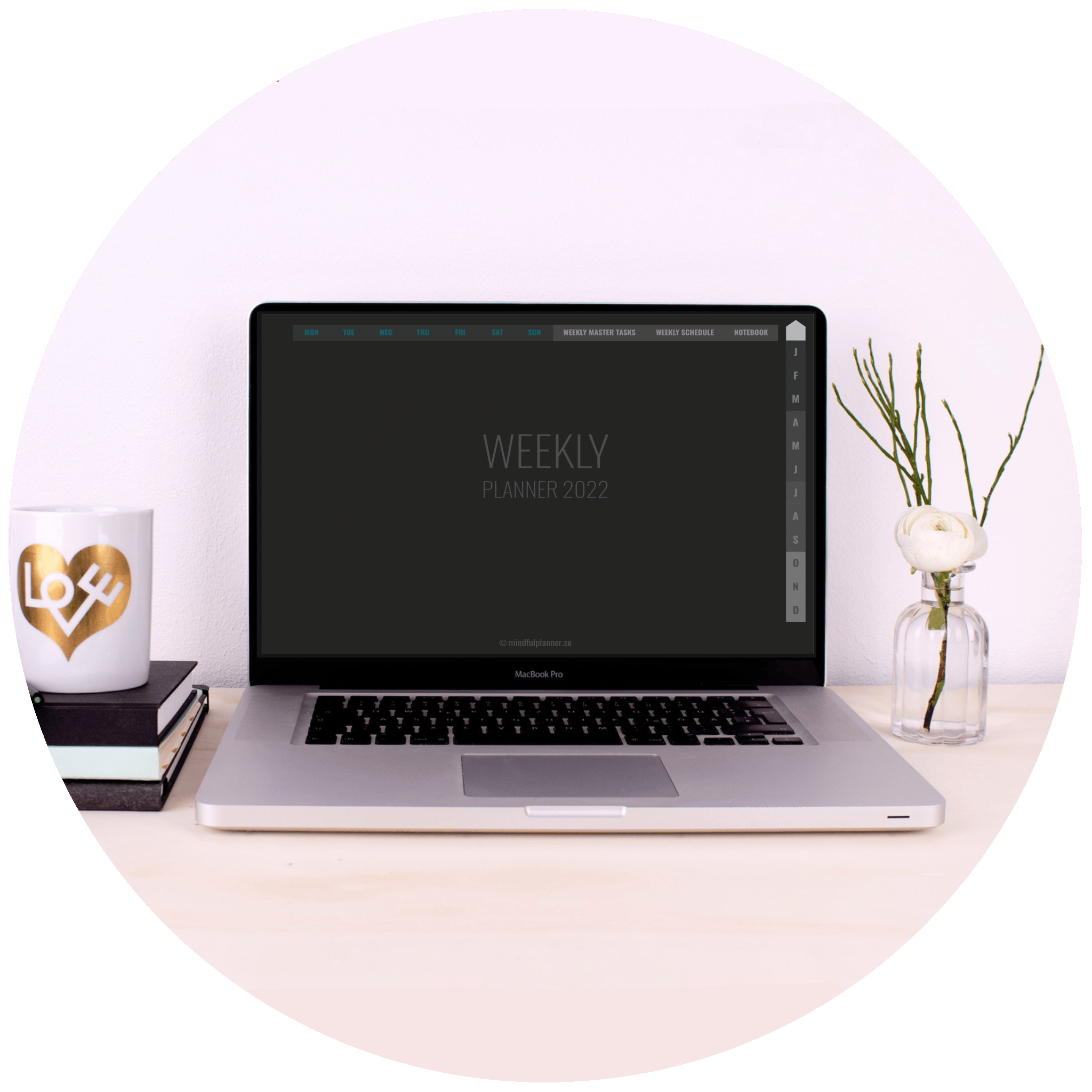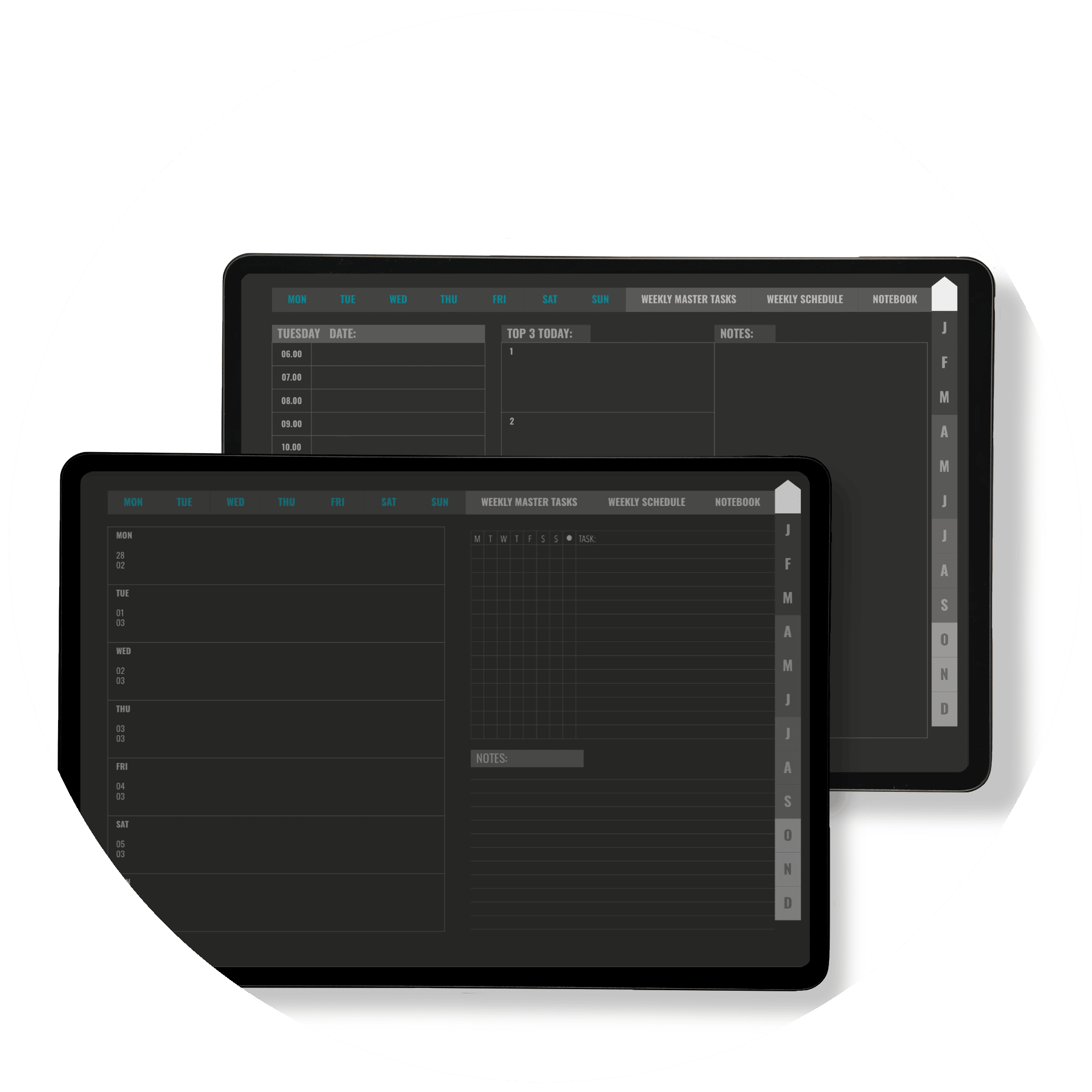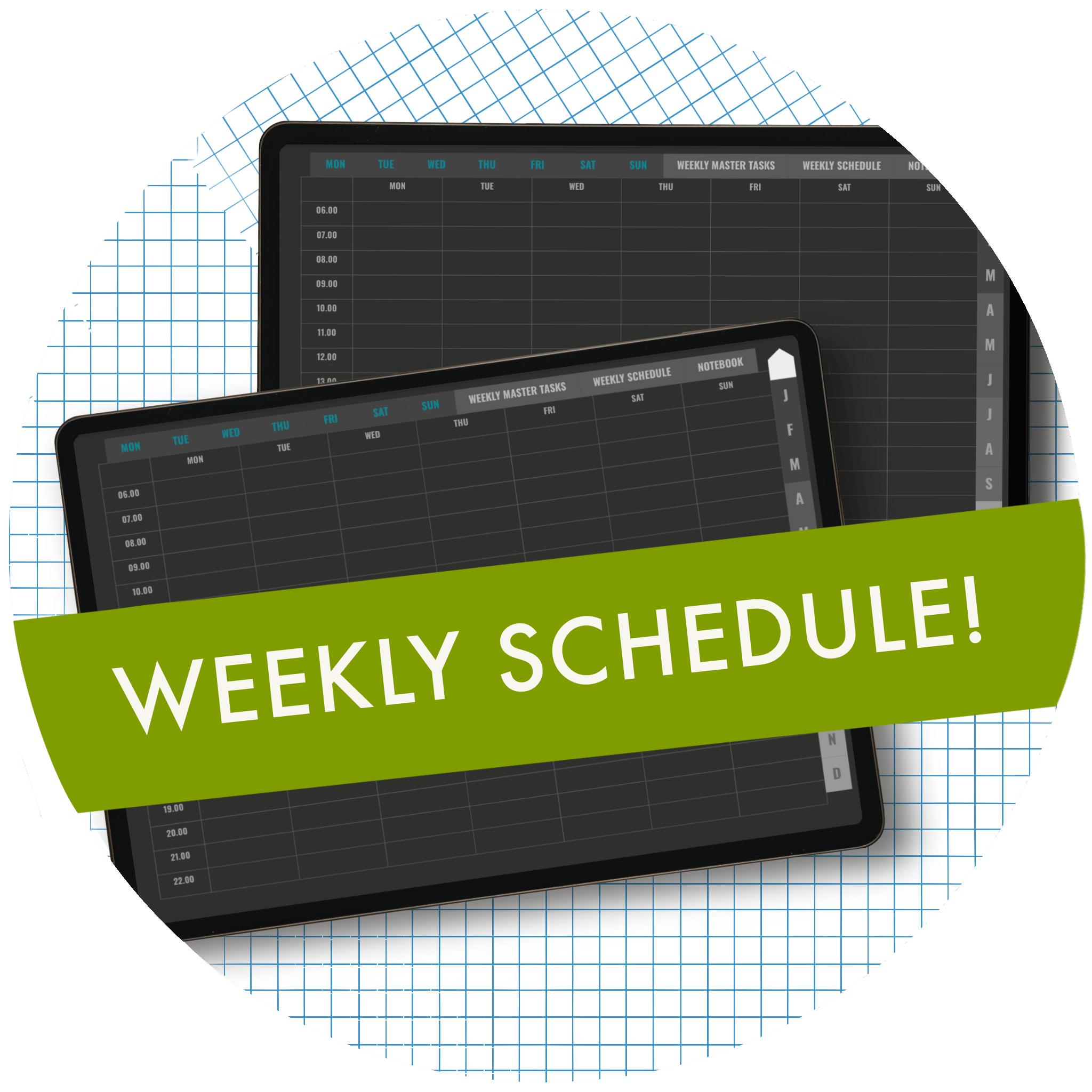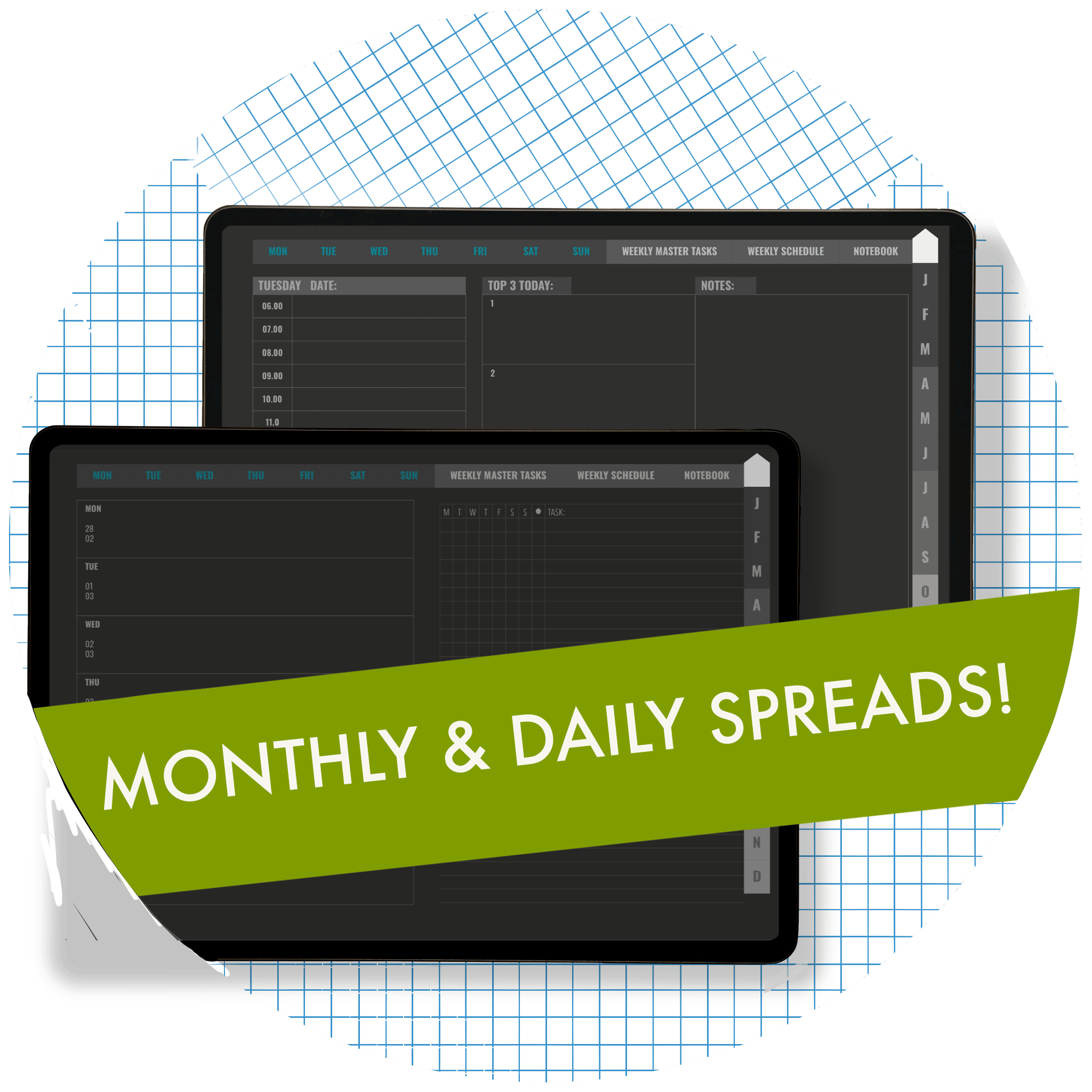 The weekly digital planner is a highly effective tool to help you organize your weekly schedule.
If you feel that you're in control of your life you live a happier and more fulfilling life. That's why I want to give this planner to you to start off your new year.
This planner is in dark mode, designed to work with pdf annotation apps notes apps such as Goodnotes, Notability etc. Dark mode is easier on your eyes, and it looks really nice.
The planner is hyperlinked with daily, weekly monthly tabs for easy navigation.
Your download will be in a PDF format.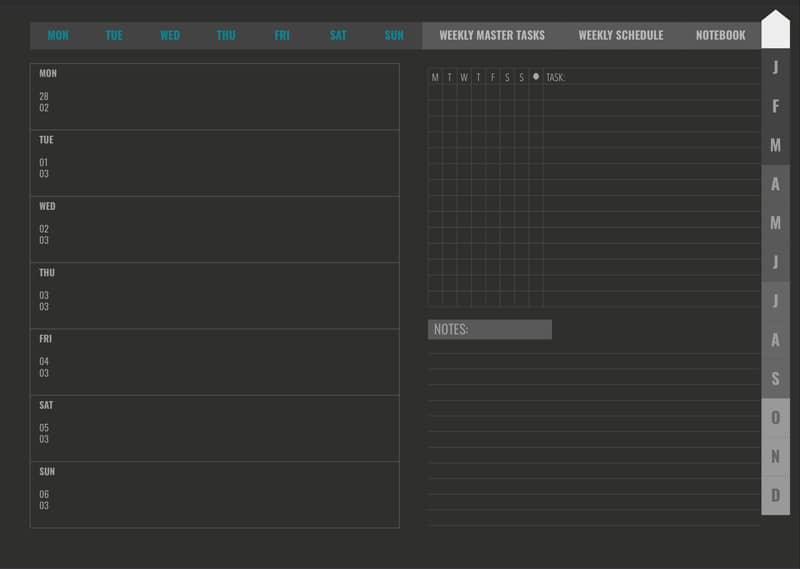 Weekly layouts for all of the weeks of 2020.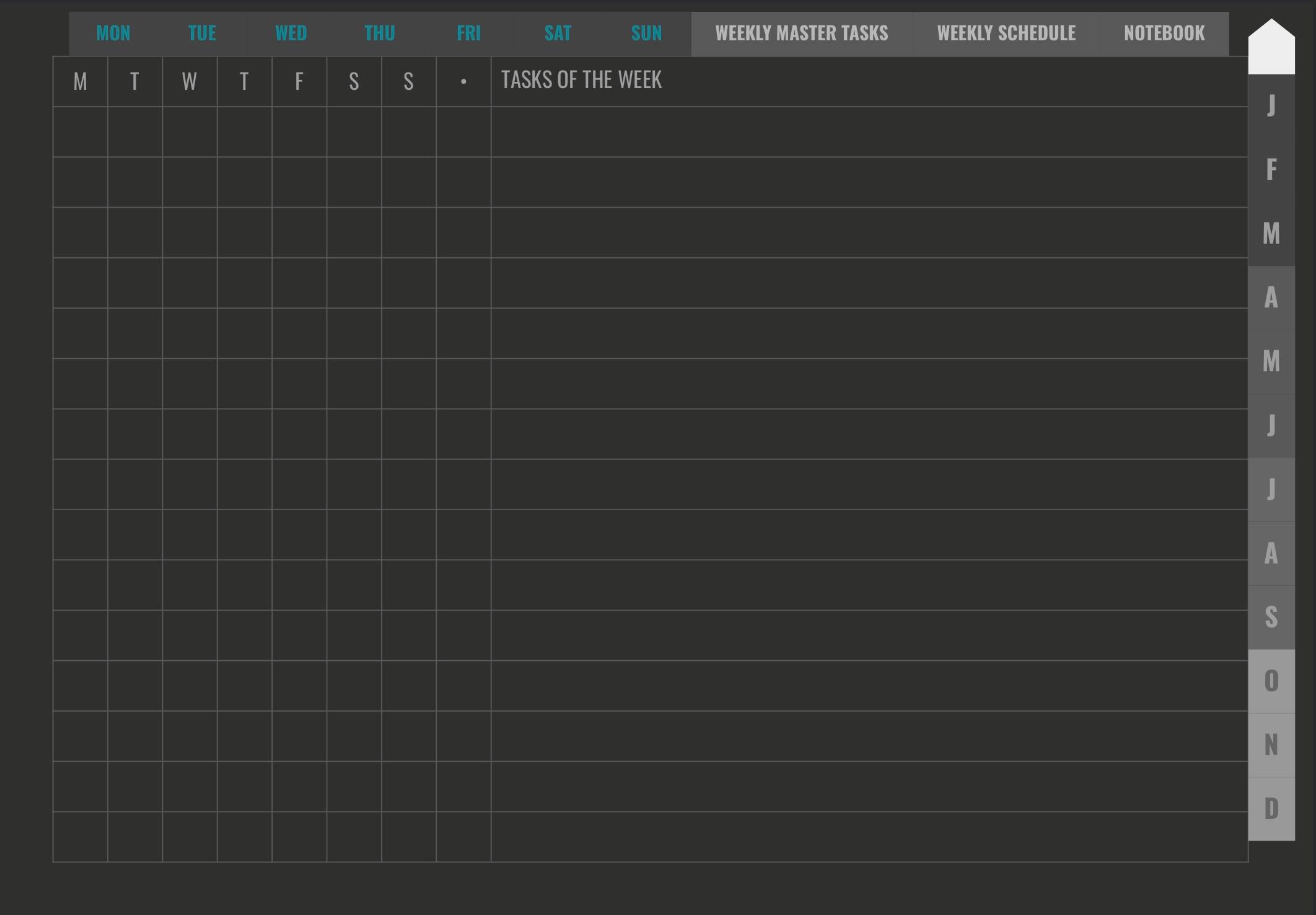 Every page of the planner is carefully designed to help you get the most out of every week.
With a weekly Master tasks list you can always keep track of your workflow during the week.